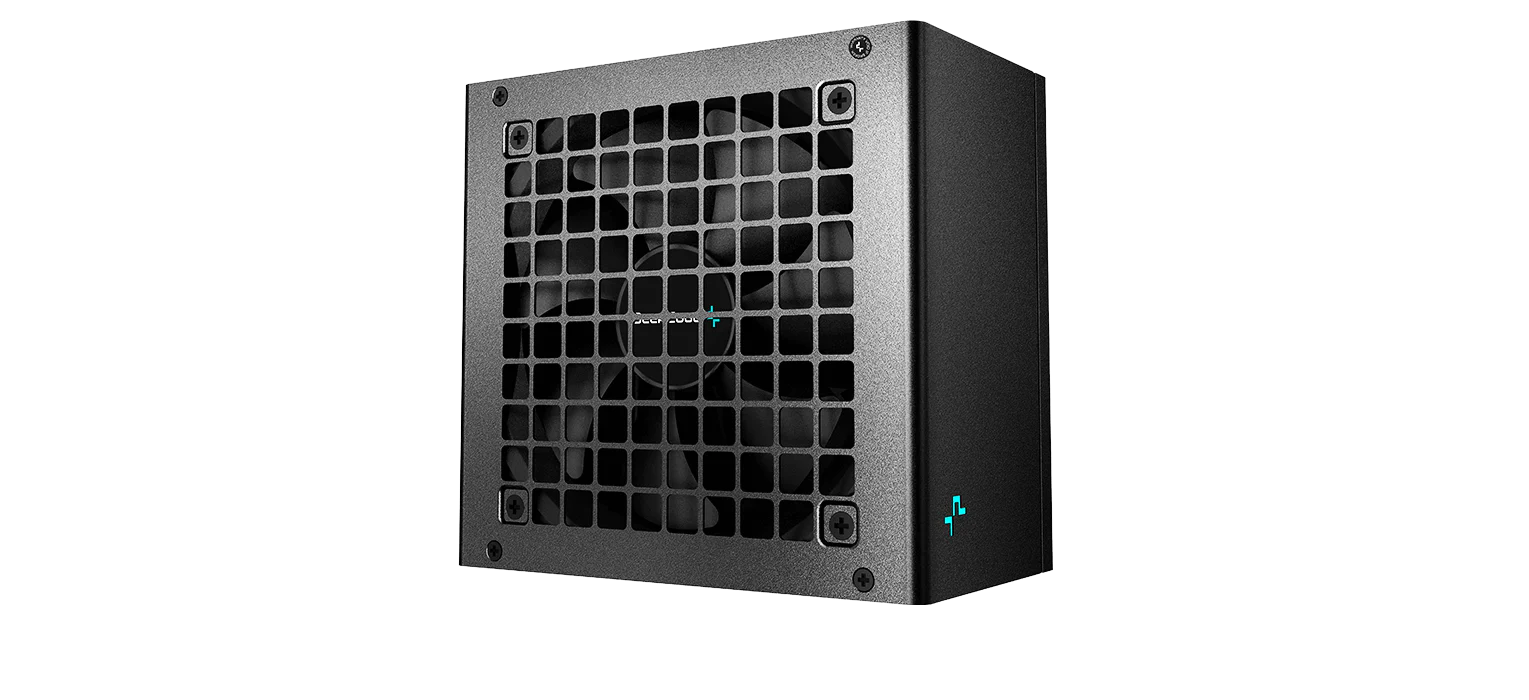 Deepcool Power Supply
The DeepCool PK-D series power supply offers reliable 80 PLUS Bronze efficiency to power computer system builds with stability and low noise performance.
DC-DC CONVERSION
A highly efficient DC-DC board designed for the +3.3V and +5V rails help achieve tighter voltage regulation and improve system compatibility for next-generation components.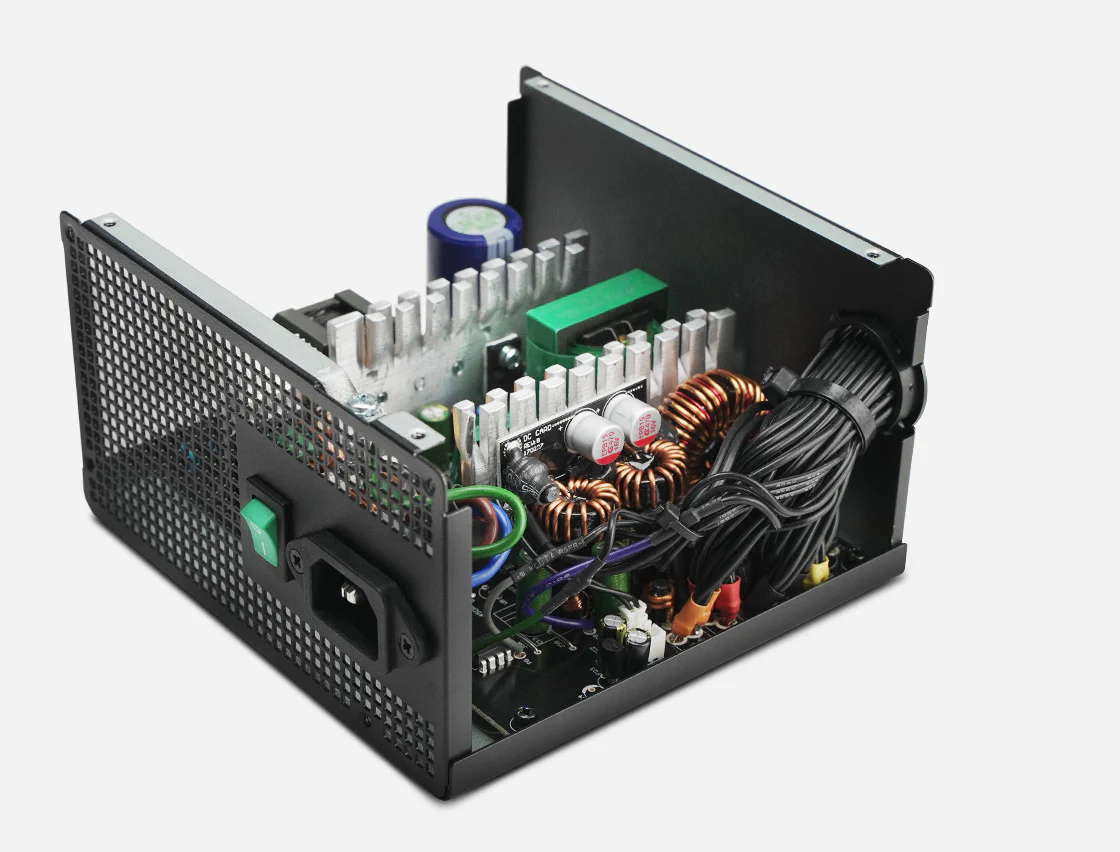 TOUGH AND DURABLE
Designed to operate effortlessly in high temperatures up to 40°C and high altitudes up to 5000m while providing continuous stable power output.
STEALTH BLACK
Black direct power cables help blend in with other components.